Process Engineering Consulting Services
Improve Your Process. Lower Your Costs.
Start Today with a Free 30-minute Phone Consultation.
Engineering Consulting Services
Our Filtration Process Engineering Consulting team provides independent, fee-based process improvement consulting for all kinds of filtration systems—sterile filtration, depth filtration, RO filtration, and cartridge filtration. We offer unbiased problem solving services to improve process quality and yield, reduce waste, and lower costs.
Process Design and Improvement
Piping Systems
Centrifugation
Valve and pumping systems
Heat Exchanger
Process Automation and Controls
Instrumentation
Analog, Digital, Foundation Fieldbus, ASiBus, DeviceNet
Emerson DeltaV
Allen-Bradley
Product Quality Improvement
DOE
Variation Reduction Kaizen
Process and Product Analysis
Yield improvement
Cost Reduction
Capabilities studies
Industries Served
Food and Beverage  •  Pharmaceutical  •  Water Service  •  General Industrial
Why Us?
Extensive Industry Experience: We have a diverse engineering team with degrees in Mechanical Engineering, Industrial Engineering, Electrical Engineering, and Process Engineering; and with a combined 90 years of industrial experience.
Customized Service: We tailor our services to your needs and problem specifics. Our only goal is to solve your problem or improve your process. Long term contract rates are also available.
Affordable Services: Our fee-based consulting service is very affordable and will pay for itself through production improvements and operating or quality cost reductions.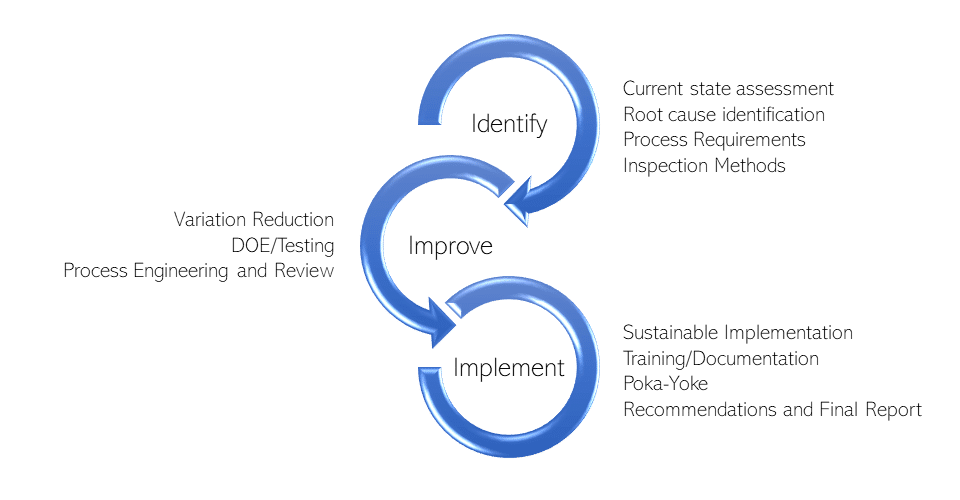 We Can Help with Your Next Project
Please contact our Engineering Consulting via the inquiry form below.