Des-Case hygroscopic breathers are unique, patented air filter and water vapor removal systems. They replace the standard breather or ventilation system on virtually all types of industrial equipment that contain hydrocarbons and other non-aqueous fluids. They also prevent contamination of products in storage and process tanks. Many other applications exist, including the reduction of pump down-time for vacuum chambers, adaption to air breathers for off-road vehicles, and more. Variants include heavy-duty, non-desiccant, and rebuildable varieties, as well as breathers with custom desiccant content.
Breather Selection Poster
Extending Pump Life through Precision Lubrication
Keep Your New Oil Clean
We offer multiple forms of Des-Case portable filtration. Take filtration to the equipment that needs it with standard and heavy-duty Filter Carts. Carry compact Handheld Drum Toppers wherever you need to go, filtering oil still in the drum or filling smaller containers. Finally, consider Drum Filter Carts as convenient combinations that both transport and purify oil.
For serving consistent filtering needs in a fixed location, Filter Products Company offers dedicated filtration units by Des-case. Units come in standard and compact panel configurations as well as heavy-duty and high-pressure stand configurations. Choose power supplies, filter types, flow rates, and numerous other options to customize for your needs.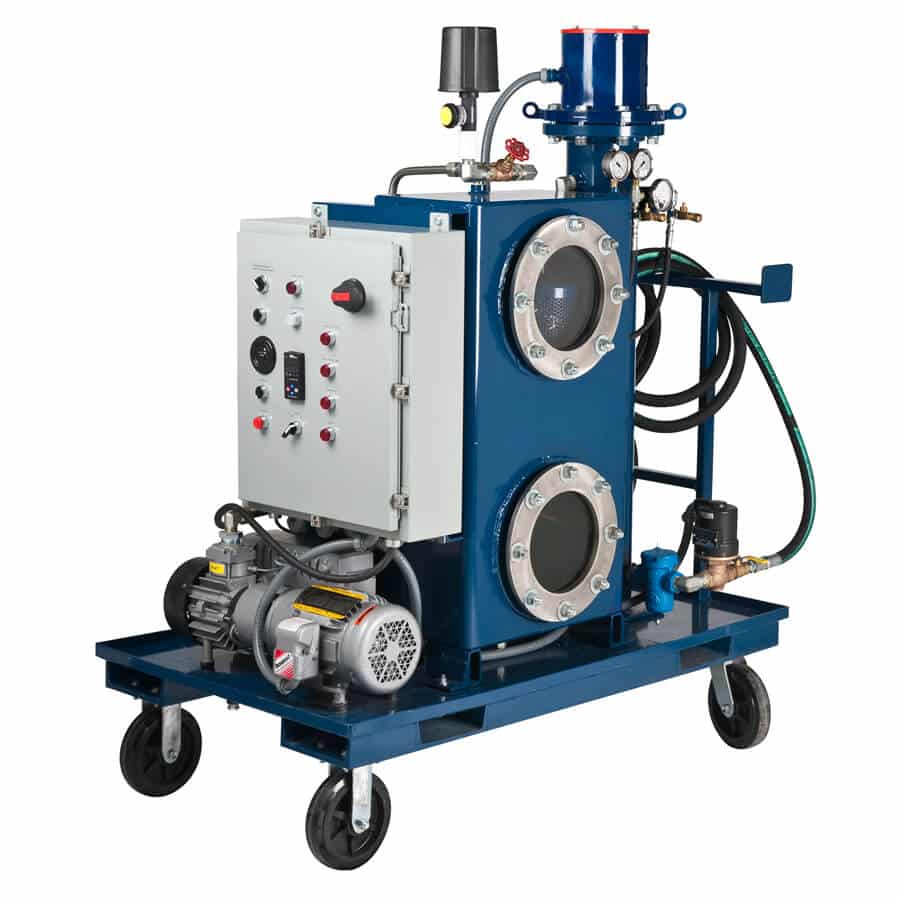 Vacuum Dehydrators
Des-Case vacuum dehydration (VAC) systems are designed to purify petroleum and synthetic-based fluids. They remove virtually 100% of free gases, free water, and emulsified water, as well as at least 90% of dissolved water and gases.
VAC systems are designed for continuous, unattended operation. The vacuum tower is completely sealed and does not require maintenance. It also uses permanent dispersion media and does not need replacement coalescer elements.
Des-Case sight glasses come in a variety of shapes and sizes to match your space constraints and equipment type. Sight glasses are available with drain valves for draining water accumulation, breathers for controlling air quality, durable engineering, and enhanced visibility features.
Sight Glass Selection Poster
Visual Oil Analysis
Integrated Oil Analysis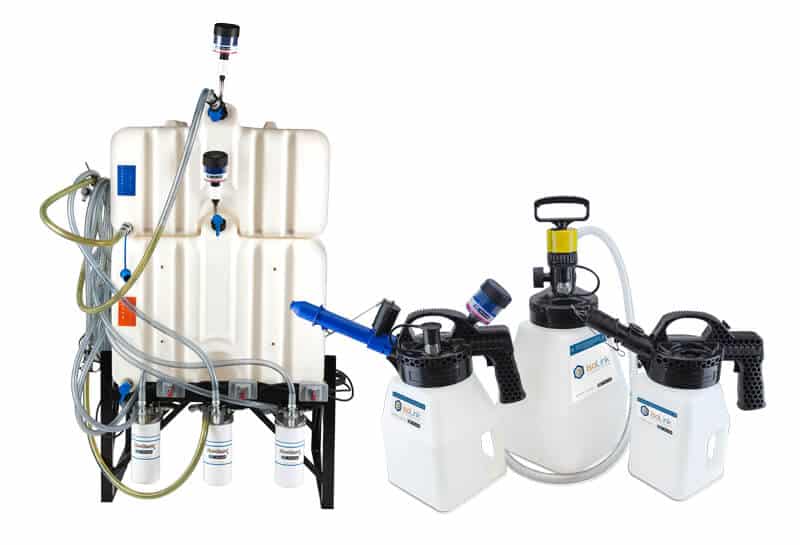 Additional Products
Contact Filter Products Company for other Des-Case products as well, such as adapter kits, steel breather rebuild kits, or lubricant storage and handling products. Our friendly customer service representatives are standing by to help you find the product you need.