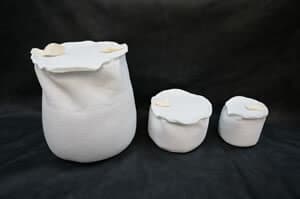 Some rebuildable breathers can remain perfectly serviceable long after the manufacturer stops making them and their replacement bags. We provide replacement desiccant bags for hygroscopic breathers made by Des-Case, as well as those made by other manufacturers. Get the full lifespan from your breather and maximize your return on your investment in equipment.
Products for Des-Case Rebuildable Breathers
Breather Data Sheet Case Study: Wolseley Desiccant Bags
Below are the replacement bag styles we currently manufacture for discontinued Des-Case breathers. If you do not see the replacement bag for your application, please inquire about the availability of other service kits using the form at the bottom of this page.
Please note: The breather components in this table are replacements for OE products and are not manufactured by or for the original equipment manufacturer. Bags are constructed from the same materials used in the OE product, and are filled with the same color-changing desiccant beads. Where applicable, we also provide a color changing indication disc.
We offer volume discounts on this item! Contact us at 804-231-4646 or [email protected] for details.
Additional Replacement Desiccant Bags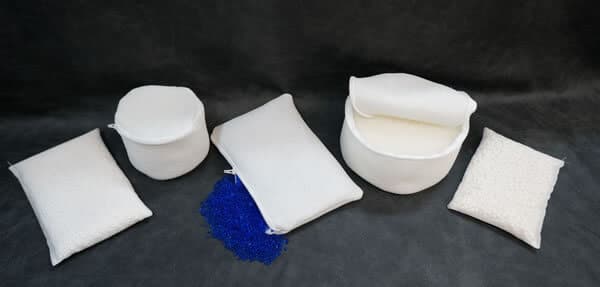 Looking for custom made hygroscopic or vapor filtration solutions? Or need rebuild kits for Air Sentry breather products? If you need a moisture-controlling silica bead, activated alumina, or molecular sieve desiccant assembly, FPC can design and produce a solution for you. We can also produce sewn bags or pouches for activated charcoal or carbon. Fill out the form below and let us know what you need.