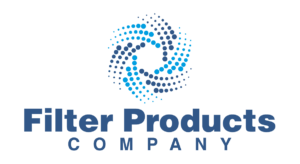 Filter Products Company supplies standard trade-size bags in both woven and felt media. We also manufacture custom filter bags for a wide variety of industry applications.
Woven Bags – Nylon & Polyester
Our woven media bags (or mesh media bags) come in two types: NMO (nylon monofilament) and PEMU (polyester multifilament). We offer them in micron ratings as high as 600 microns, and we offer ratings 25 microns and below with no minimum order quantity.
Superior dirt release compared to felt media. They can be washed and reused numerous times.
A smart choice for surface retention filtration.
Economical removal of non-deformable contaminates.
Higher flow rates.
Felt Bags – Polyester & Polypropylene
Felt media bags operate on the principle of depth filtration. Our felt bags comes in two types: PES (polyester felt) and POG (polypropylene felt).
Superior dirt-holding capacity compared to woven bags.
Can retain both gelatinous and non-deformable solids.
Effective capture of lightweight particles.
While disposable, these bags can also provide limited reusability with backflushing.
Inexpensive even for ratings 25 microns and below.
Showing all 3 results