Maradyne 16 Series Spin-on Filter Heads feature solid aluminum construction to provide strength and durability at mid-range pressures (200 PSI). They can accept spin-on cartridges with or without bypasses to better match your application.
Note: Use with petroleum based fluids only. Do not use these filter elements on internal combustion engines.
Technical Specifications
Port Size – SAE-6
Post Size – 3/4″-16 UNF-2A
Working Pressure – 80 PSI (5.5 BAR) maximum without by-pass; 200 PSI (13.7 BAR) maximum with bypass
Flow Capacity – 7 GPM (return), 2 GPM (suction)
Operating Temperature – 225°F (107°C) maximum
Fluid Compatibility – Petroleum based hydraulic fluids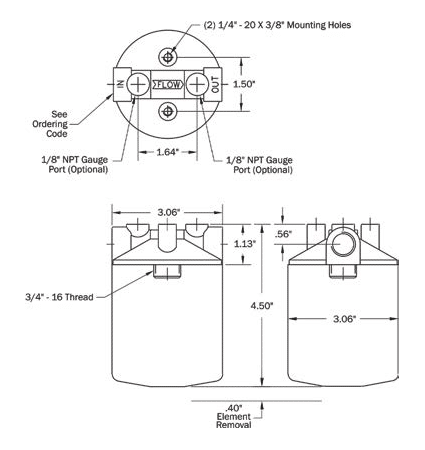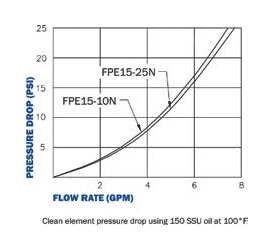 These heads are compatible with our Maradyne FPE15-10N 10 micron cellulose filter cartridges.
3/8″ NPT port configuration is also available. Contact us for more information.